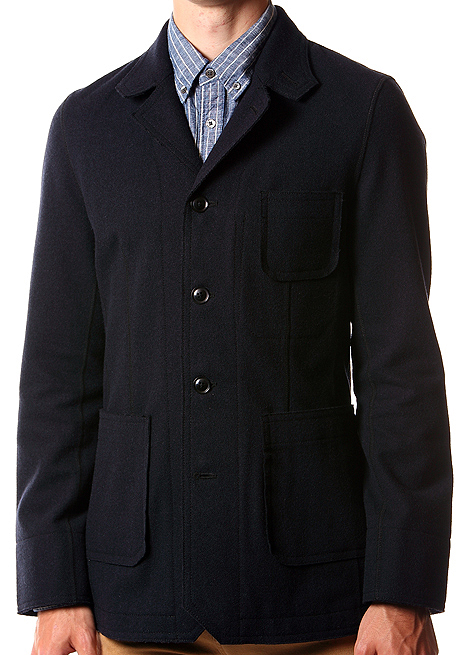 Nigel Cabourn's Japan Collection is truly special as it delivers some exceptional pieces that are made for the Japanese market which shows in the slim-cut specs. The line's actually crafted in the East Asian country as well but Blackbird in Seattle may be one of the few American retailers lucky enough to carry the line. They've had onboard in seasons past and their list of highly-reputable labels only makes them an even better outlet for getting the best this segment has to offer.
For Fall 2010, Cabourn and company are giving us much of what we're used to like reversible shirts but with some new welcomed designs. The shirts are made of heavy cotton flannel and are totally reversible, but reversible in a much more refined way. It's like two shirts are stitched together seamlessly and all tags and pockets are completely ditched.
More images after the jump.