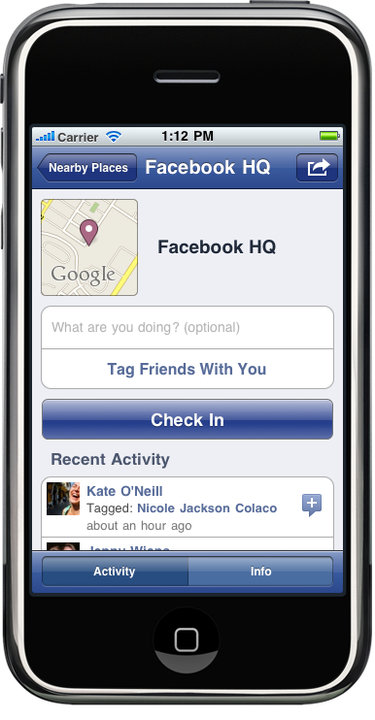 Not sure how many of you folks out there use location-based services like Foursquare but we have read through various sources that such applications are gaining some traction as of late. It's no surprise, really. You take a person, tell him to check in to a place and give him tokens and prizes to make him feel like he's a part of something. Heck, if he keeps visiting a place often enough, you might even make him the mayor of the spot and the owners of the venue might give him twenty percent off his next visit. Well, Facebook is taking a similar twist and making it widely available for all its mobile users. Facebook Places is Foursquare without all the extras. We can never keep track of all our friends at all times, but this service will allow us to connect in a whole new way.
Facebook Places will also help users consolidate the amount of social media apps they use. I mean, who wants to build hundreds of friends on Facebook, only to repeat the cycle when another social media service is offered. I did it for FB and Twitter but I'll be damned if I continue down this road. Well, I'll conclude my rant now, but head over to Facebook for full details on the service and how you can get started.
Video after the jump.