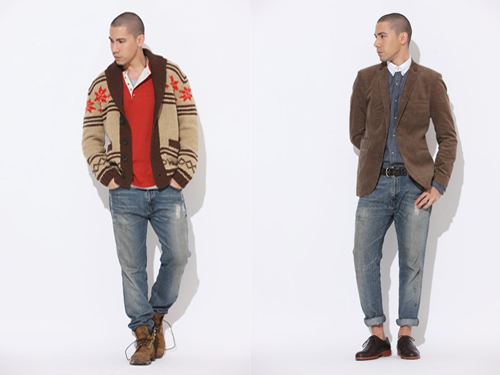 Back in 2006, Micah Cohen was not too far removed from finishing up at the Fashion Institute of Design and Merchandising in California when he decided to launch Shades of Greige. I'm sure many of you are familiar with the label, as it's been carried by many notable shops ranging from Oak and Bloomies in New York to Stadium in Japan to Need Supply and ssense of online fame. In 2009, Micah launched SHADES of GREY by Micah Cohen to deliver a brand that would represent his design philosophy completely.
Long story short, the line's been well-received and I personally love what the LA product is doing. The pieces are never too flashy nor are they ever too subtle. They always have the right hint of timeless appeal, something that seldom goes unnoticed by guys like me.
Look for SHADES of GREY at fine retail shops worldwide, including Urban Outfitters.com and Atrium of New York.
More images after the jump.