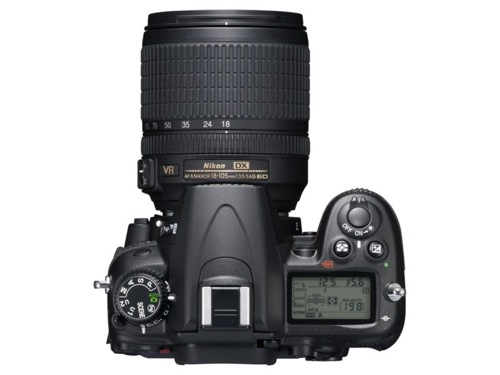 The battle continues between Canon and Nikon with the release of the Nikon D7000, a monstrous beauty that brings the goods. Though it's got 16 megapixels compared to the Canon EOS 60D, all know by now the pixel count should never be the leading selling point for an SLR. The D7000 has plenty of other solid reasons including a mesmerizing 39-point Autofocus system, 100-percent viewfinder coverage, 1080p video at 24 fps, dual SD card slots (yes, dual), a partially magnesium alloy shell to deliver increased durability. It's also got continuous autofocus and a stereo mic and the ability to record video non-stop for 20-minutes. Yes, there's a cap but a small price to pay to get the mic and enhanced 1080p shooting on board.
Look for this to drop in mid-October for $1,200 for the body only (note: the Canon EOS 60D runs for about $100 less), or $1,500 with an 18-105 lens kit. There are also a few additions to the lens lineup as well as an upgraded flash. You can get the AF-S 200mm f/2G ED VR II for $5,999.95, an AF-S 35mm f/1.4G for $1,799.95, and an SB-700 Speedlight for $329.95.
More images after the jump.