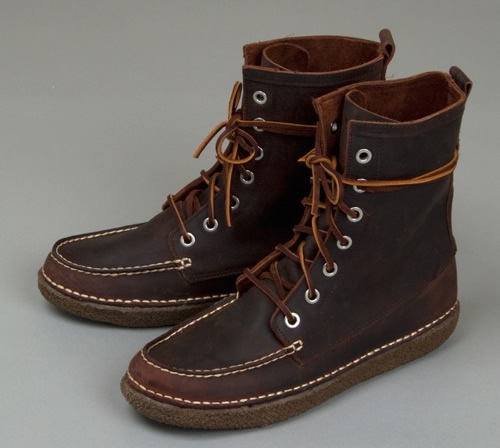 The SeaVees 09/63s are great sneakers for any season but we think it's time to grab something made for the season. The Eye Trail Boot is as simplistic as they come, but the functionality and durability factors are heightened for added usage and protection. They're made of gutsy, full grain leather with a micro-sanded and oiled top surface for durability. The craftsmanship on this boot is intense as the mocc stitch and 360 welt stitch are both hand-sewn with a heavy, waxed thread.
The comfortable footbed is leather lined and if you thought that was enough, well SeaVees actually makes the boot using a patented Natural Rubber manufacturing process which allows a casual shoe to be as comfortable as a sneaker.
More info and images after the jump.
Buy It: ~ $256 at Garbstore