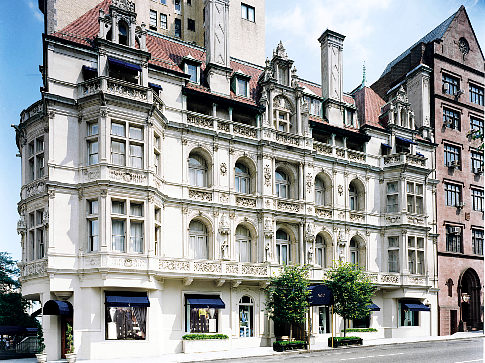 The Polo Mansion is an iconic landmark in New York's Upper East Side and New York City as a whole and rightfully so. I mean, how many shops have you been to in the past that have delivered such a complete shopping experience? If any do come to mind, then it's because they all took influence from The Mansion, a shop that's been around for nearly twenty-five years. The last quarter of a Century have been tremendous for RL, hence the reason for the label's expansion in product offerings which ranges far beyond clothing these days.
Recently, Ralph Lauren bought a space across the street from The Mansion to house the women's and home collections while dedicating all 16,000 square feet of space in The Mansion to the men's offerings. Polo, Black Label and Purple Label each have dedicated floors to deliver their products atop one that brings it all together. The amenities at this place are redic as made-to-measure services are in house and if you want to be monogrammed out son, that can also be done before you even leave the shop.
Josh Peskowitz of Esquire had the opportunity to go check out the renovated space and a look at some of RRL pieces you won't find outside The Mansion. Hit the jump for a look inside the shop and head over to Esquire to get a full read on the space.
Photo Credits: Josh Peskowitz