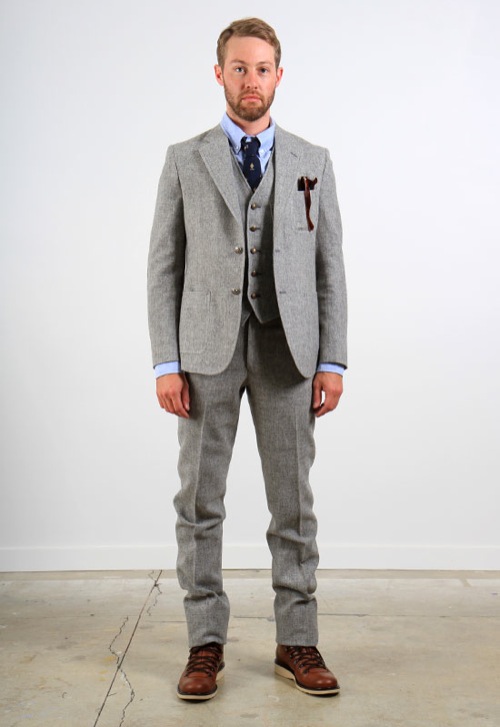 We've come across some great suits for the fall (and picked up a few in the process) as of late, but this 3-piece tweed suit from Band of Outsiders is ranking high on our list of must-haves for the season. Though each piece is sold separately, when worn together, it's a killer look. The full canvassed construction and cupro lining give it the fine detailing we seek and the slim/cropped schoolboy fit is done quite nicely. This is not at all surprising when you learn the tailoring was done by Brooklyn's Martin Greenfield Clothiers, a longstanding establishment in Bushwick that's been crafting fine products since the 70s.
Oh and if you buy the blazer with either or both the pants and waistcoat, you get 10% off the pants and/or vest, which will save you a little over a hundo when you buy all three pieces.
More info and images after the jump.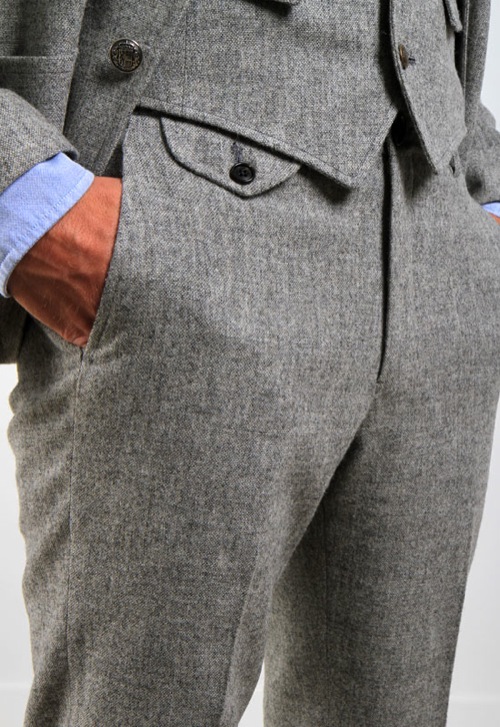 Buy It: Schoolboy Blazer — $1735 | Waistcoat — $520 | Trousers — $510 at Roden Gray