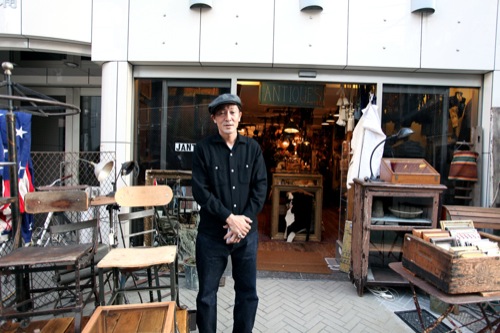 Michael from A Continuous Lean has been keepeing himself busy as he was recently over in Japan and thankfully for us, he didn't leave his camera at home. He turns us to J'Antiques, an amazing vintage shop located in the Nakameguro district of Tokyo.
In addition to the beautiful merchandising, J'Antiques was stocked with great vintage. The shop has everything from paper goods to vintage military clothes to work wear and a shit-ton of antique furniture.  Granted, a lot of what is for sale there is from the States, but go for the inspiration, go for the wonderful dirty mix of old stuff and go to J'Antiques for that hard to find something that they beat you to.
Check out some of our favorite shots after the jump.