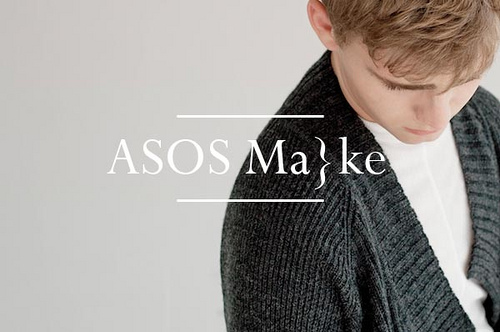 Recent menswear design graduate Domingo Rodriguez of the UK has been selected by ASOS as one of two designers to have their capsule collections showcased on the international retailer's site. He presented his MA collection back in January and went on to have his SS 2011 collection featured in Paris as part of Esquire's '7 Brilliant Brits'. Needless to say, the man's been doing some great things as of late and it's only right he get some recognition.
As part of its continued commitment to nurturing and supporting emerging designers, ASOS selected one menswear and one womenswear designer from crop of MA graduates to embark on MA}ke. Ma}ke is an exciting mentoring initiative which culminates with both designers creating capsule collections to be sold on the hugely popular and ever growing site.
Style Salvage recently had the opportunity to sit down with Domingo Rodriguez to discuss ASOS MA}ke and beyond.