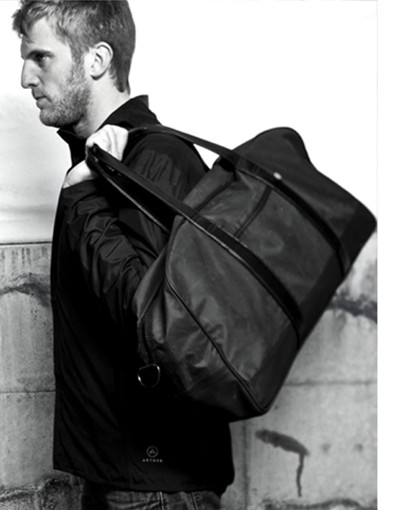 Just in time for this cold weather (and of course the Holidays), Los Angeles-based Aether Apparel has released some fine winter accessories to help us get through the coldest of days. Atop the list is Aether's 100% cashmere hat which features a fisherman's rib stitch. It's available in a black or charcoal finish. The company's latest scarf is a great pickup as it's made from a two-layer construction and is reversible with contrasting colors. The scarf's also 100% cashmere and comes in a charcoal/black or charcoal/navy color combination.
The standout piece from Aether's latest batch of accessories has to be their first ever travel bag. It's waterpoof, resistant to extreme temperatures, abrasion and cracks, and is made from heavy duty composite material normally used on skirts of hovercraft vehicles. Yes, hovercrafts.
These fine products alongside the rest of Aether Apparel's fall collection, are available now online and in select retailers.