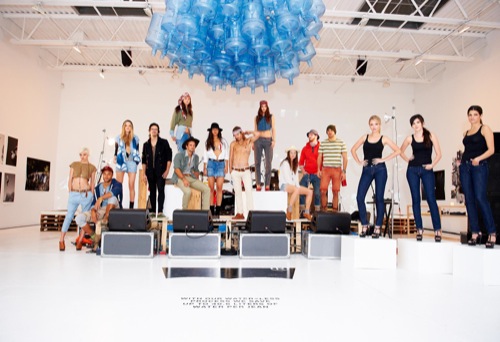 Levi's Spring/Summer 2011 Preview
Last week, we had the opportunity to attend the Spring 2011 preview event for Levi's. It was held at the Levi's Photo Workshop on Wooster St., which explains why it was closed to the public for about a week. The collection looks great, with plenty of great additions to the denim lineup as well as a handful of essential, lightweight gear to get you through the spring.
The event was topped off by a musical performance by British rockers, The Duke Spirit, who played a powerful and energetic set for the night's invited guests. A force unto themselves, led by the take-no-prisoners smolder of singer Liela Moss, The Duke Spirit are a band that hypnotizes with dirty blues, sexy, soulful rock 'n' roll + blazing musicianship. They created a perfect atmosphere for the blue-jean-inventing brand's 'rough-around-the-edges' Spring assortment.