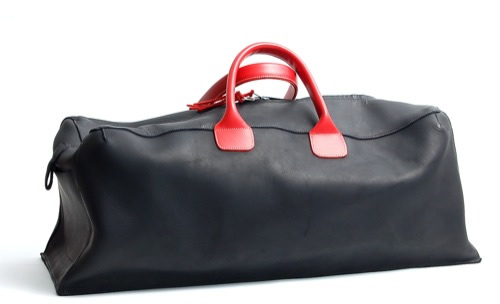 Basil Racuk Weekender Bag
Leffot recently turned us to Basil Racuk's latest version of the Weekender bag. It comes in a black oiled tan shell with red calf leather handles and vintage lining. It's the perfect size for short getaways and the minimalistic design is sure to standout.
It measures 9″ x 23.5″ x 9″ and is made to order through Leffot.