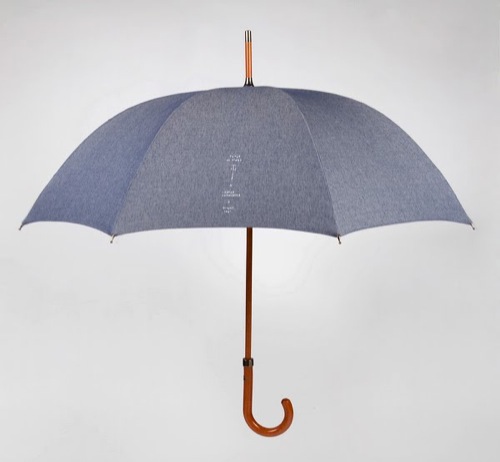 Amsterdam's Tenue de Nîmes has teamed up with London Undercover for this special denim umbrella. The collaboration delivers a timeless classic with a much welcomed modern touch. It's made with an industrial strength traditional frame of natural beech woodwork which guides your eye to beautifully detailed artwork on the inside, made by Japanese illustrator Hiyoko Imai. There's actually more to the design than meets the eye.
The cotton flower illustration not only tells a story about denim, but also echoes the decorative nature of ancient parasols, which were often embellished with lavish, floral designs. It's this attention to detail and perspective, combined with the modern element of denim that makes this such a truly special piece.
The umbrella is available now through London Undercover online and Tenue de Nîmes in Amsterdam.