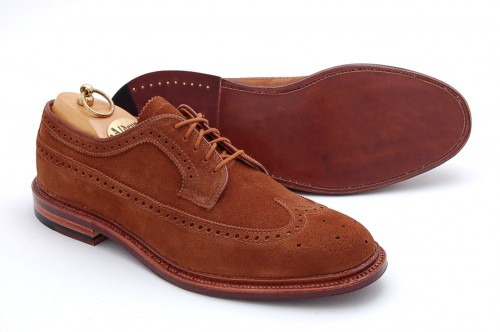 Ahead of the warm weather comes a suede LWB from Alden. For all the folks out there not convinced buying an Alden Longwing Blucher in suede of all finishes is the best investment, take note of these words from Steve over at Leffot:
It's such a versatile and comfortable shoe and as comfortable as it is in leather it's even more so in suede.  We know what some of you are thinking, "Oh so beautiful but suede?" Well to all the "suedechondriacs" out there hear this they look even "better" with age, so just relax and enjoy everything's gonna be okay.
Yes it will. The shoe comes in a snuff suede upper fitted atop a waterlock sole.
Buy It: $450 at Leffot