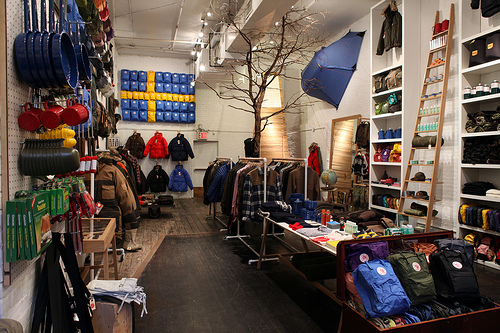 Now Open | Fjällräven Den at Mott Street, NYC
Though not set for primetime just yet, we wanted to give you all a heads up on the Fjällräven Den that's set to open this coming Friday, January 7th. The Den is housed inside the Swedish brand's Mott St. location and will feature special pricing on many of the brand's durable outdoor gear. We don't really push deals here often but then again this isn't your ordinary deal. Look for 30% to 50% off everything from fleeces and ski wear to pants, shirts and winter jackets.
The Fjällräven Den will be located at 262 Mott St. and will be open from January 7th to the 30th between the hours of noon and 6pm daily.