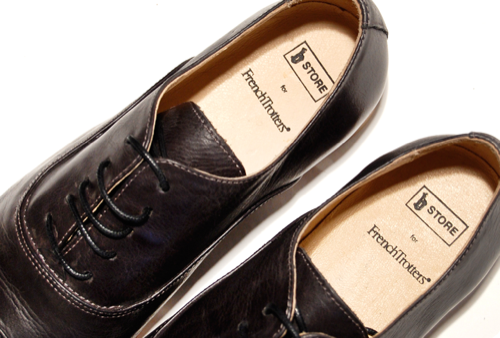 London's Bstore has been known for making some great pieces over its history and you know an item is special when someone's willing to resurrect it back to life after discontinuation. Parisian retailer decided to do just that by requesting a limited edition re-issue of Bstore's 'Mario' shoe.
When London brand Bstore is discontinuing our favorite shoe style from their catalog, we have no choice but to request a SPECIAL RE-ISSUE for FrenchTrotters! Available in leather black, leather brown, plus FrenchTrotters design: grey canvas, white eyelets with contrasted navy laces on a natural leather sole.
Look for all three offerings to be available exclusively through FrenchTrotters.
Buy It: $307 at FrenchTrotters