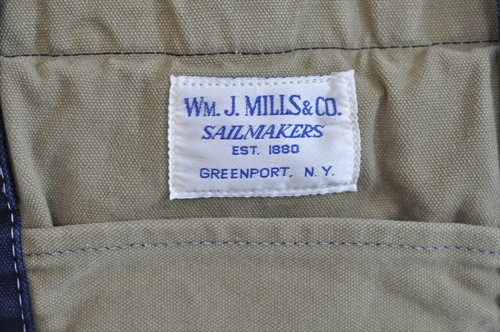 Wm. J. Mills & Co. gives us an in depth look at their entire bag lineup from their Stonewashed Vintage Series. The bags featured are all their standard offerings such as the Jitney Cargo bag and Sag Harbour duffle but feature this unique stonewash finish. The washing gives an aged look to the canvas and the hot wash, causes the fabric to pucker at the seams due to shrinkage. Check out the collection in its entirety below.
Vintage Series "washed" Jitney Cargo bag in Teak Tan with Navy straps
The close-up shot highlights how the wash fades the Navy color to make it look aged. The fade is apparent throughout the interior as well.