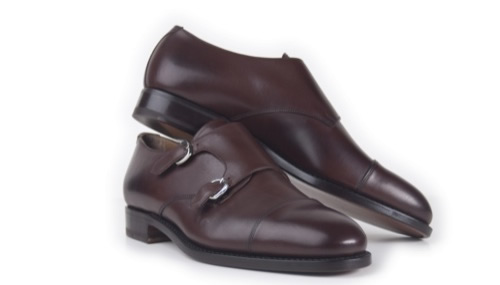 The fine folks over at Run of the Mill Shop have been working on an in-house label for quite sometime now and we're finally getting a chance to see the spring offerings via LAS of Sartorially Inclined. The lineup, though slim, is extremely promising with a double monk strap shoe and two cutaway collar oxford shirts up for grabs.
The double monks are made in Northern Italy and feature a brown calkskin upper with silver rounded buckles. The cutaway oxford is American made and comes in both a blue and white version. This is only the beginning of what we hope to be a successful run for ROTM.
Run of the Mill S/S ' 11 is available for pre-order now through the ROTM site.