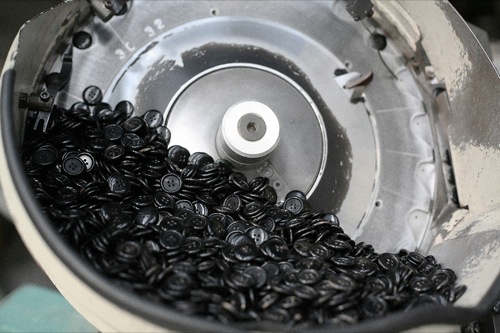 S.E.H Kelly | The Midlands Button Factory
S.E.H. Kelly is a British clothing label that takes a great deal of pride in every aspect of their clothing; from the fabric, to the construction, to the buttons. Genuine horn buttons are a sign of the highest quality, and Midlands button makers creates some of the finest horn buttons for S.E.H. Kelly and their garments. Recently, they moved from their original Victorian space to a new, updated location. While the location may have changed, five generations of family-operated craftsmanship remains.
Read more at S.E.H Kelly.

— C. Benjamin, Senior Contributor