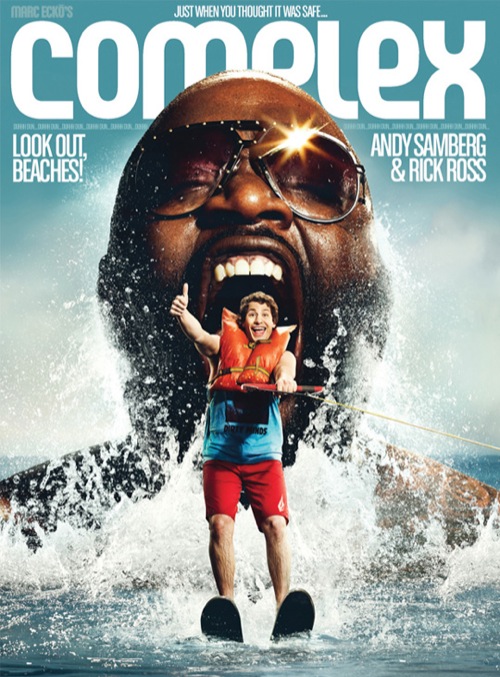 Complex continues to push the envelope in print design and their cover for the June/July 2011 issue is another winner in our book. It pins Andy Samberg at the beach with Rick Ross in a shot that references this iconic poster from Jaws 2
Our rap/comedy dream team is really running things right now—the Saturday Night Live star just released Lonely Island's second album Turtleneck & Chain, while the Bawse just dropped Maybach Music Group's debut Self Made Vol. 1.
The issue officially hits newstands June 7 but you can catch the full cover story over at Complex now.