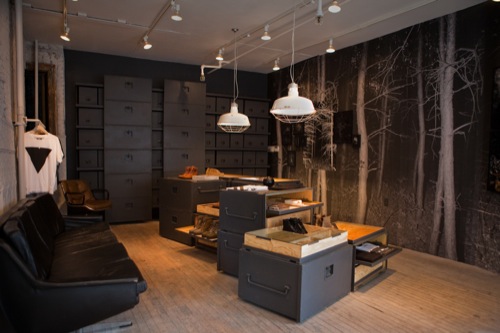 The folks at Vane have had an ongoing partnership with Sebago for quite sometime now. They've collaborated primarily on footwear but the duo have been known to go well beyond that as well. They recently opened the doors to the latest installation of their concept store in the Lower East Side of Manhattan.
Celebrating a successful four year collaborative relationship, the Store will feature the limited-edition Vane for Sebago footwear collections as well as a assortment of inline Sebago styles curated by Vane. The shop will also continually release exclusive store-only styles designed by Vane, and will also stock exclusive Vane apparel and jewelry. The shop will house more than just Vane and Sebago merchandise as we scoped some rare finds in the form of vintage Rolex watches and vintage designer frames from Carrera, Cazal, Christian Dior, Ultra and more.
The Vane x Sebago Concept Store is located at 125 Rivington Street and will be open Sunday to Wednesdays from Noon to 8pm and Thursday to Saturdays from noon to 10pm.