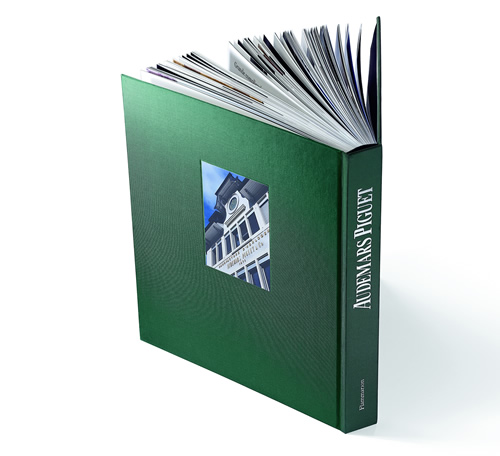 In 1875, two watchmakers, Jules Louis Audemars, aged 22, and Edward Auguste Piguet, aged 24, founded Audemars Piguet in Le Brassus, a small village in the Swiss Jura. More than a Century later, the Manufacture Audemars Piguet now employs almost 1,000 people in Switzerland and around the world. The company conveys a unique culture nurtured by tradition, audacity and excellence. It also stems from an original alchemist's blend passed on through the generations and combining respect for nature with know-how and a taste for perfection.
This book illustrates a passion – a passion for fine watchmaking cultivated by Audemars Piguet for 136 years. Finding its way unscathed through the political and economic upheavals of the 20th century, the brand has succeeded in perpetuating the values of its founders while currently managing to marry high-tech procedures with the infinite patience of its artisans. These pages not only reveal the soul of AP watches, but also pay tribute to all those who, today as in yesteryear, contribute to making Audemars Piguet the "Master Watchmaker since 1875".
The book features 319 pages, published by Editions Flammarion. Look for it to release on September 20th, 2011.