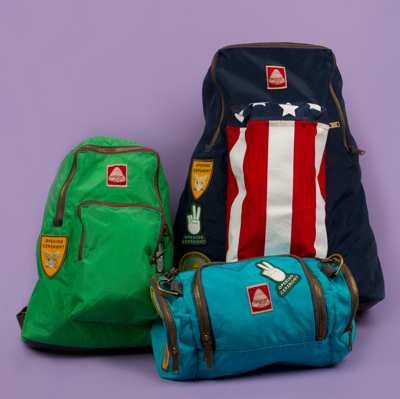 FNO 2011 | Jansport Backpacks for Opening Ceremony
If you haven't chosen your top destinations for next week's Fashion's Night Out, you may want to check out Opening Ceremony as they're dropping some FNO exclusives worth picking up. The most notable are these four bags from Jansport. They're made with original weathered nylon fabrics, antique brass zippers and adjustable seat belt shoulder straps.
Each backpack or mini tote comes with an Opening Ceremony victory sign patch, applied wherever you like on the bag at FNO. Other patches, available for purchase, are the Argentinean sun emblem and cougar (the country's national animal!). If all this weren't enough, O.C.'s gone ahead and priced each bag under $60. Win.