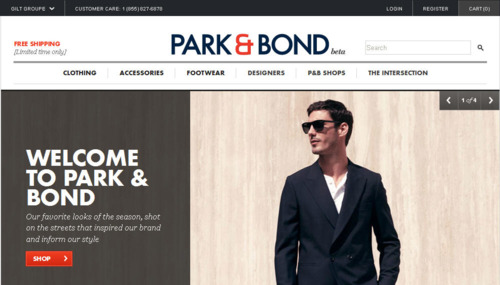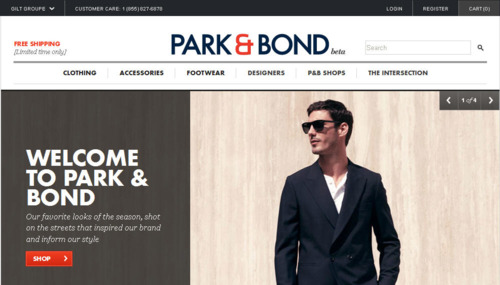 Park & Bond is now open and it has definitely received a warm reception in its initial launch. It's the highly anticipated retail site from a company that made its mark giving us unbeatable deals on pieces from some of our favorite brands. While the majority of the industry is in a race to the bottom, Gilt's Park & Bond is playing the opposite and they've got some heavy support.
With experienced menswear veterans like Josh Peskowitz and Nick Wooster on board, we're certain the site will do well. Beyond that, they've inked key partnerships with the GQ and Street Etiquette to deliver specialty shops within Park & Bond. Oh, and the brand list is solid as well. Vintage watches and hard-to-find grooming products are added to the mix as well. Oh, and the brand list is epic though some product is marked as "coming soon" (See: Seize Sur Vingt and Levi's Made & Crafted).
With other notable competitors in the mix like MR PORTER and Yoox, the clear winner here is, well, the consumer. With more options, we'll have more access to top-notch brands and from the way MR PORTER and Park & Bond are playing it, some amazing editorial content to boot as well. Now, if you'll excuse me, I have a lot of some shopping to do.