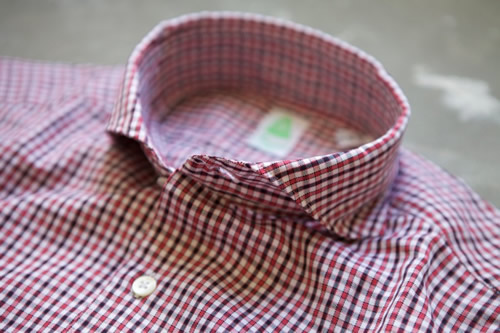 Finamore Vintage Shirts
Italian label Finamore is known to offer some of the finest shirting the World over, and that's primarily due to its longevity and perfection of trade. It's the second-oldest shirtmaker in Naples and is fourth-generation-family-owned. You won't find them at a wide range of stockists and their production partnerships are extremely exclusive. Beyond all the essentials you'd expect from a high-quality shirtmaker, Finamore offers unique detailing such as a hand-stitched and pleated shoulder insert for added mobility.
Frans Boone, a retail shop based in the Netherlands, has taken stock of Finamore's line of vintage shirts, remakes of old patterns in soft brushed cottons. All are priced quite reasonably given the fact that Finamore shirts normally retail for $400 and up. Shop the goods here.