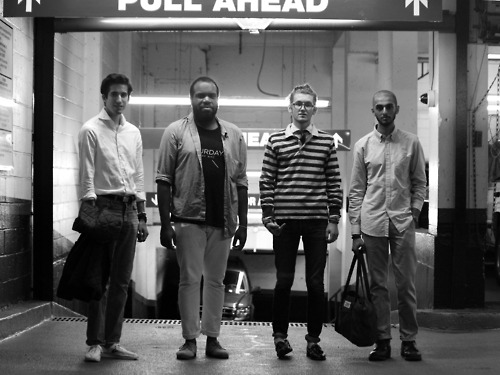 Images via Liam Gaws, a member of the Tumblr 20.
This season's New York Fashion Week brought along several milestones, most notably Fashion's Night Out ever-growing success and Tumblr's expanded participation in the slew of shows and happenings across the city. To take things to new heights, the Hudson Hotel played host to the Tumblr community's top 20 fashion and style bloggers, affectionately referred to as the "Tumblr 20". Through this non-paid partnership, Hudson created a cross-platform opportunity that seamlessly integrated content generated by bloggers during New York Fashion Week into the hotel's physical spaces to create a unique experience for the hotel guests and visitors.
"We recognize that Tumblr is an emerging social media platform that has experienced rapid growth over the past year. Having a high amount of content around fashion, we have decided to partner with them, in addition to the CFDA, during New York Fashion Week to support up and coming talent," said Kim Walker, Senior Vice President and Creative Director for Morgans Hotel Group. "We hope to provide an example of how bloggers, social media and the fashion community can come together to create a unique guest experience across multiple online and offline platforms."
I had the opportunity to check this out first-hand yesterday and have to say it was really well done. The digital screens of Hudson Hall pulled in the bloggers' feeds – various images and quotations – and projected them onto the walls, allowing guests to take part in the digital experience. Morgans Hotel Group's partnership with Tumblr is the first of its kind for the micro-blogging platform and we're sure there are more fruitful collaborations for Tumblr in the near future as it continues to leave a larger footprint on the digital community.
Some of the imagery was uploaded to Morgans' own Tumblr.