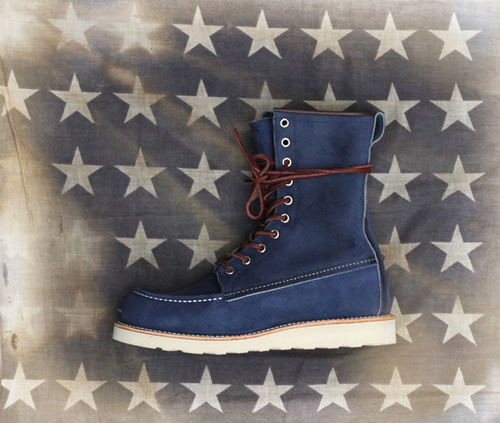 Red Wing Shoes Amsterdam officially launches its online store today, with a comprehensive offering of the Red Wing shoe collection. Beyond the amazing shoe collection, you'll also see that the store carries a well-curated selection of accessories, books, workwear-inspired clothing and Red Wing shoe care products. Some of the brands in the mix include Nigel Cabourn, Duluth Pack, Woolrich, Tanner Goods and a few others.
The online store by Red Wing Shoes Amsterdam is the first online shop that offers nearly the entire Red Wing Shoes life-style collection. All shoes will be shipped for free to any country. Be sure to check the site for a daily news update with relevant facts and insider info on the American shoe brand. On top of that Red Wing Shoes will blog about stuff all boots and workwear aficionado's would love to get their hands on.
Check out the site here.