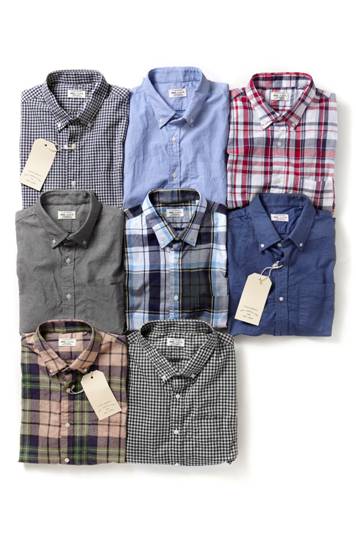 Introducing | Club Monaco Made in the USA Collection
The GQ Eye turns us to a first look at Club Monaco's new 'Made in the USA' Collection. The Club teamed up with Michael Williams of ACL to bring us this carefully selected collection of apparel and accessories, all of which are made right here in the states. The offerings range from shirts and ties to blazers and trousers. Ben Clymer of Hodinkee was also brought in to deliver a amazing list of vintage military watches that will be available exclusively at Club Monaco's new 5th Avenue men's shop. Other collaborations in the works include Tanner Goods, Cunningham Classics, Archival Clothing, London Undercover, Goruck, Dandux, Ernest Alexander, American Optical, Wolverine and Terrapin Printers & Engravers.
The goods will be available on November 2nd at Club Monaco's men's shops — the one on 5th Ave in NYC and the Bloor Street store in Toronto. Video below.