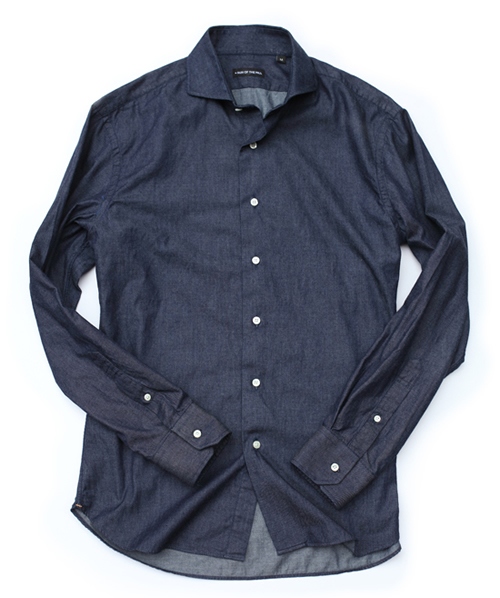 ROTM Shirts for Fall/Winter 2011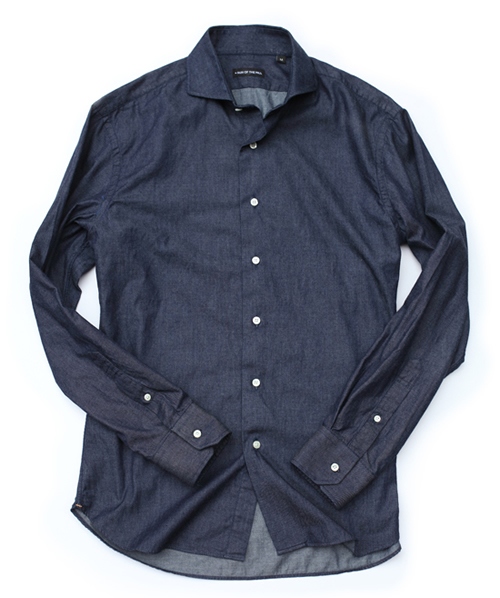 The good folks at Run of the Mill are at it again, this time delivering a slightly expanded collection over the last time around. We haven't gotten looks at their footwear offerings just yet (we'll be sure to report when we do) but they recently dropped shots of their shirts for Fall 2011. There are four in play with each featuring a cutaway collar with slightly longer collar points over last time. The Italian denim dress shirt happens to be our favorite while the Black watch broadcloth looks flawless with its contrasting collar. There are also two flannel offerings, one in gingham print and another as a sportshirt variety.
We'll have more info on these closer to launch date which we hope isn't too far from now.