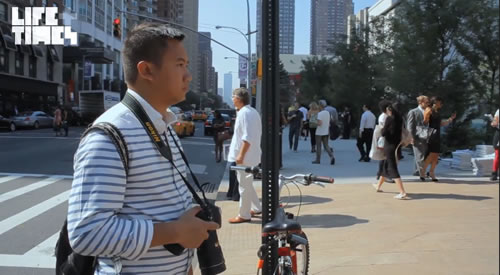 Tommy Ton, famed street style photographer and founder of Jak and Jil, has really built a name for himself over the years with his signature shooting style and humbled approach. Though you probably wouldn't have recognized him a few years back, the surge of blogging and emergence of street style have made him a household name. He's respected by all that have been touched by him and his work and for good reason. His approach is natural and unforced and the results have been epic.
With his unique eye for careful detail, Ton captures the true ready-to-wear ensembles donned by editors, models, and celebrities who walk the streets every Fashion Week. During last month's Spring/Summer shows in New York, Life + Times followed the master at work.
Video from L+T can be found below.