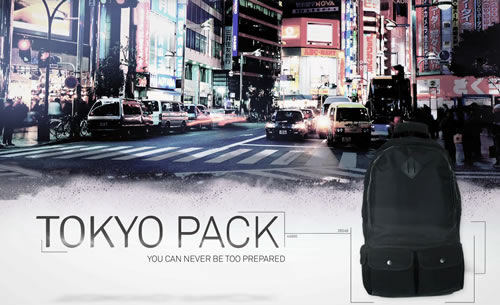 Lexdray Classified Collection Video Series
Lexdray has launched a video series to compliment their current Classified Collection. Each day, Lexdray will be showcasing a piece from the Classified Collection via 3D video, which have been crafted in coordination with LA production company, Wendel. Viewers get a 3D look at each bag so they can see all the intricate details from the military grade hardware to the weather resistant fabric.
We've covered the goods in the past, heck we even were even fortunate enough to take Lexdray on a trip with us a few months back. They blend Japanese craftsmanship and modern functionality and deliver them in all black shells. Each bag is individually numbered, and our personal favorite is the Tokyo Pack, the video of which can be seen below alongside another for the Boulder Pack. Be sure to follow the video drops on Lexdray's blog to check out detailed looks at the Tahoe Duffel and Manhattan Messenger.