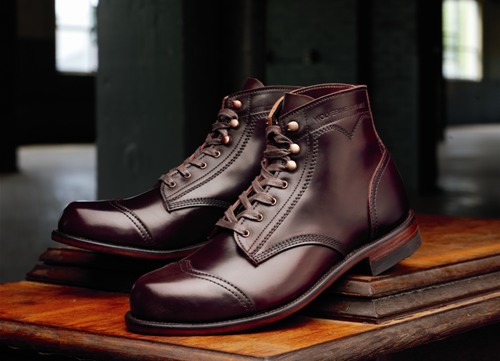 Leffot x Wolverine 1000 Mile 721 LTD Boot for Japan Auction
Wolverine 1000 Mile is pairing up with NYC retailer Leffot to auction off the #1 pair of their limited edition Wolverine 721 LTD Boots to benefit GlobalGiving's project helping orphans in Japan rebuild their lives post-tsunami. This is an exceptional cause and really reminds us that though it's been sometime since the tsunami, people still need our support.
The limited edition 721 LTD boot is based on a Wolverine archival pattern and is made from Horween Leather Company's shell cordovan leather. Only 1,000 hand-numbered pairs were released worldwide along with certificates of authenticity. Bids for the #1 pair, a men's size 10D in Shell Cordovan No. 8 color, will be accepted from today until the 22nd. The bid is currently at $728.