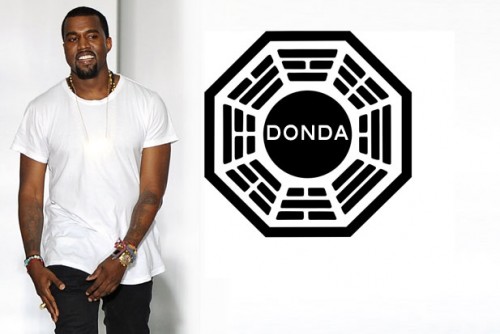 From the comfort of his pad in London, Kanye West went on a three-hour vent session via Twitter discussing several topics which ranged from his early desires to design at a young age to his present-day need to reshape the world's broken systems. In the process, Kanye announced the launch of his new design company — DONDA — named after his late mother, Donda West, who passed away in 2007. "DONDA is a design company which will galvanize amazing thinkers and put them in a creative space to bounce there dreams and ideas."
The newly established design company will be comprised of over 22 divisions with a goal to make products and experiences that people want and can afford. The team will consist of architects, graphic designers, directors, musicians, products, A&Rs, writers, publicists, social media experts, app guys, managers, car designers, clothing designers, DJs, video game designers, publishers, tech guys, lawyers, bankers, nutritionists and others. It's a massive list with conquer-everything-at-once strategy but being the creative genius Mr. West is, we can really see him make some strides in the proper direction.
Kanye also wants to help enhance the education system. "School systems were designed to turn people into factory workers. Schools should be designed to prep human beings for real life. Spike Jonze and I want to do a Summer school that tries new forms of curriculum." Large doses of change are seldom possible without being able to connect with the right people on Capitol Hill but this approach may give DONDA such a powerful backing that they're able to shift the old-school lobbyists out of the way on several key issues. Only time will tell.