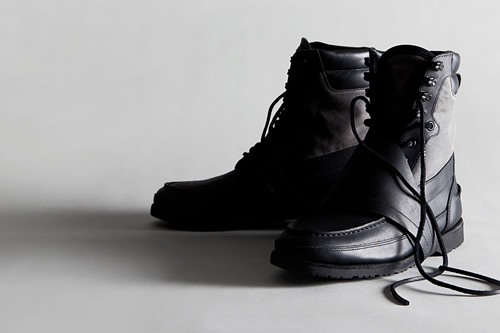 Vane and Sebago continue their fruitful relationship with the release of three new boots as we transition out winter and look forward to the warmer months. The beauty is that these boots will work well year round, with a balanced mix of premium full grain leathers and waxed canvas quarterpanels. The Jungle Tactics Boot is a reinterpretation of the classic Vietnam boot and is lined with suede detailing.
The premium boots feature full grain leathers, waxed canvas quarterpanels, and slim, low-profile Vibram rugged outsoles. The Orbital Command Boot is a fresh take on a combat style moc-toe boot and comes with a set of removables spats that can be worn in combination with other footwear. The Camo Exo Boot is the Vane signature double boot pattern, featuring an outer digital camo print quarterpanel with perforated suede detailing.
The Boots are limited to 150 Pair globally, and are available at the Vane webshop and their New York outpost at 125 Rivington Street.