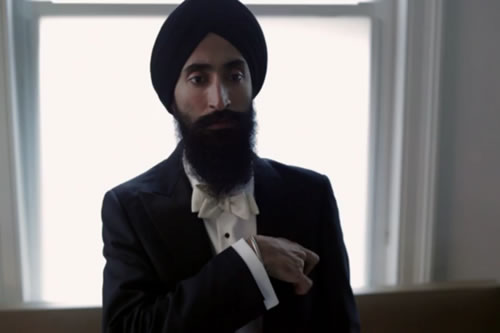 MR PORTER releases another video as part of their The Way I Dress series, this time showcasing actor and designer Waris Ahluwalia and his impeccable sense of style. The man tends to stick to a uniform of blazers, suits, proper shoes and beautifully made shirts no matter where he's headed or what the occasion. House of Waris, his jewelry label, has seen tremendous success and we're not surprised one bit.
His varied work sees him constantly travelling between New York, Paris and India, so whether he's heading to a film set to star in a Mr Wes Anderson film or to visit a craftsman in Rome or Jaipur, Mr Ahluwalia wears elegant clothes with the same ease with which he approaches different disciplines. "My motto in life is to learn from experience. I do things and learn from the process, and as soon as the process gets boring I am on to the next thing."
The video was directed by Chris Floyd and was captured at the Mercer Hotel in New York City.