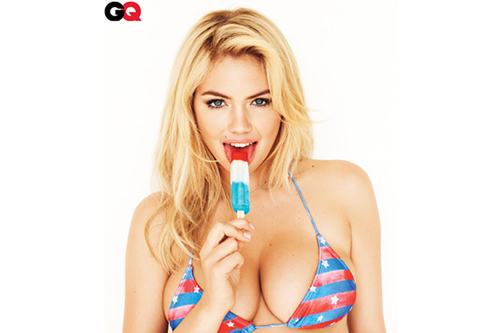 Kate Upton by Terry Richardson for GQ
Terry Richardson was commissioned by the folks at GQ to shoot Kate Upton for their July 2012 issue. Ah, Kate Upton. What can be said about here that we or any other publication out there hasn't already. Bottom line is that she's owning 2012 and will own our visual memories for quite sometime as well after we look this spread over in its entirety. There's a July 4th theme flowing throughout the feature by way of Kate's bathing suit. Check out more of the shots below.
Meow Gallery: The gallery is empty.