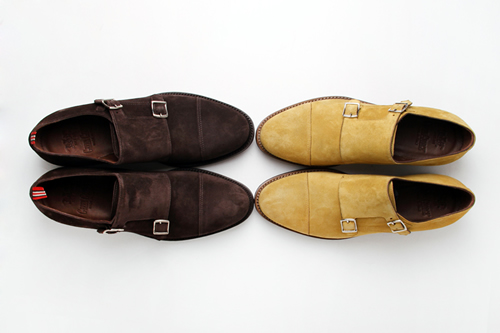 Introducing | Green George Shoes Fall/Winter 2012
Portugal-based shop Por Vocacao continues to take stock of some exceptional product and is led by a team that's not afraid to mix notable labels with brands we've never heard of. Though Green George has been mentioned were lightly in conversation, Por Vocacao will carrying an extensive lineup of footwear from their upcoming Fall 2012 collection. Green George originates from Montegranaro, one of the main places for shoe production in Italy and just opposite of Buttero's Tuscany region. Oh, and they've been around since the 70s, making high quality footwear based on great craftsmanship while keeping up with current trends.
In the weeks ahead, expect Por Vocacao to stock Green George's finest offerings including these double monks as well as a few derbys, waxy suede brogues and boots. More looks of the DB's below.