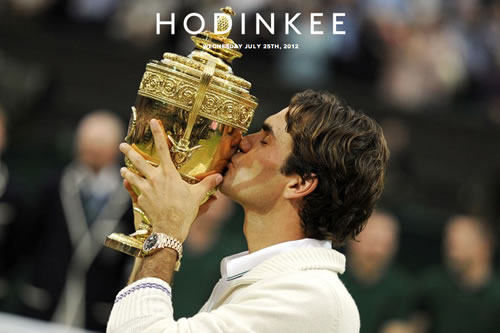 Introducing | The New Hodinkee.com
From Hodinkee, the online publication that brought you a completely new and fresh perspective on what you read about watches, comes a site redesign that will change how you read it. We've seen sites go through redesigns in the past but the difference here is that Hodinkee really put their users first and branched every single alteration from that. The new Hodinkee.com is what every "online magazine" should look like. At the top of the page, there's a full-width image that corresponds with the most recent post and updates as you navigate through categories and brands. The fun doesn't stop there as users are blessed with a new top navigation bar that allows users to access some of the site's most exclusive and popular content in one click through the Plus(+) drop down. You can now search through categories and popular brands. Yep, want to see all of Hodinkee's news on IWC? Look for Popular Brands in the top navigation and you're there.
These are just a few of the several enhancements Hodinkee.com has brought with their latest redesign. There's an intro video below worth checking out before you dig into the finest watch content on the planet.