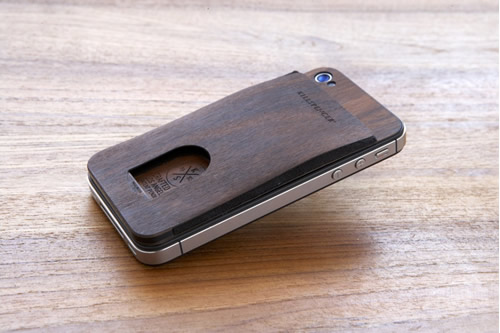 KILLSPENCER | iPhone 4/4S Precision Pocket Card Carrier
Killspencer introduceds their Precision Pocket Card Carrier for the iPhone 4 and 4S. It features a pretty convenient design as it's built to protect and give you easy access to your plastic as well. It's made in the brand's Los Angeles workshop from premium locally-sourced Rosewood and an Italian-made Alcantara Endoskeleton. Killspencer's patent-pending Flat Spring Card Lock mechanism ensures the cards won't fall out.
The card carrier is available now at Killspencer.