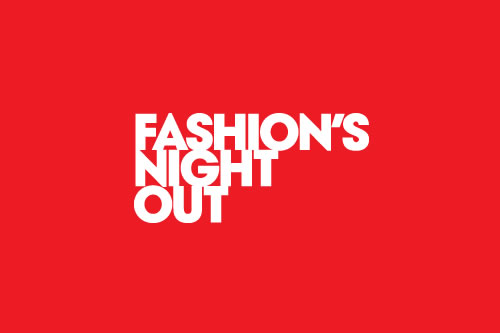 Fashion's Night Out 2012 is here and it's bigger than ever, folks. We're talking hundreds of in-store experiences happening throughout New York City. We've tried our best to narrow down the list and focus on the most entertaining. Some of the bigger luxury brands are staying low key this time around but the party will literally be at their door step so they won't be able to hide from the madness, especially in midtown. Note to the claustrophobics: Stay indoors tomorrow night. Seriously. Check out our list below.
Bergdorf Goodman – 6pm to 11pm
The historic department store has opened in 1901 and to celebrate their 111th birthday, they're kicking off a season of celebrations. Featuring the launch of the new book "Scatter My Ashes at Bergdorf Goodman" (Harper Design), and an exclusive collection created especially for the anniversary by more than 100 designers.
Billionaire Boys Club & Ice Cream – 7pm to 10pm
The store will be releasing a special limited edition Billionaire Boys Club t-shirt in 2 colors as well as an exclusive collection from Just Don hats of New York City professional sport teams. Pharrell and Mark McNairy will be at the store from 7PM until 10PM to greet the first 100 customers.
Bloomingdale's – 6pm to 11pm
There's just too much to list here, folks. A lot is happening at both the Third Avenue and Broadway location but we're really excited for the welcoming of The Kooples which will take place at the Broadway shop. Bloomingdale's announces the exclusive arrival of The Kooples from Paris. The Kooples is bringing chic back to the streets, dressing men and women in sharp allure, with a style borrowed from icons of fashion and a love for vintage. Preview the Fall collection and meet some couples. Y.E.S Contemporary Sportswear on 4 and Men's on Lower Level.
Burberry – 6pm to 11pm
Wear your Burberry trench coat to the event for the chance to be photographed for Burberry.com. Happening across all three NYC locations.
GANT & GANT Rugger stores – 6pm to 11pm
Stop by GANT during FNO for the chance to enter to win a $1000 shopping spree! See store staff for details. Shop the new fall collections from GANT, GANT Rugger, and GANT by Michael Bastian. They'll be serving complimentary drinks and offering special shopping incentive on purchases made during FNO hours.
Lord & Taylor – 6pm to 11pm
There's plenty of things going on in-store but take a break from all the FNO madness and relax at L&T's tenth floor lounge. Oh, and get a complimentary hand rolled cigar.
Moncler – 6pm to 10pm
Enjoy drinks and light refreshments at the Moncler NY boutique. Special limited edition shirts inspired by vintage advertisements will be available for purchase, in honor of Moncler's heritage and upcoming 60th anniversary.
OC @ Ace Hotel – 6pm to 11pm
Opening Ceremony is returning to the ACE Hotel for Fashion's Night Out this year launching Korea as its country of focus. The hotel lobby will be converted into a noraebang, or a "private" karaoke room, where guests can participate in the favorite Korean pastime and sing among special hosts.
As a final highlight of the evening, several designers and friends of Opening Ceremony, including Rodarte, Proenza Schouler, Band of Outsiders, Stevie J and Yoni P, and Tara Subkoff from Imitation of Christ, will participate in the "Closet2Closet" initiative, offering fun and one-of-a- kind items from their closets to be sold at FNO. Proceeds from this special sale will be donated to Broome Street Academy.
rag & bone – 6:30pm to 11pm
This might be one of our favorites of the night, folks. David Neville and Marcus Wainwright will be joined with cast members with HBO's Boardwalk Empire, and a performance by St. Vincent at the Mercer St. store. In all stores, guests who purchase are invited to roll a dice at checkout to get a special shopping incentive on their final total. Additionally a gift with purchase over $350, containing a Boardwalk Empire DVD, a Le Labo candle and special edition rag & bone merchandise will be offered in a customized tote. rag & bone has also produced a jean for FNO.
Saks Fifth Avenue – 6pm to 10pm
On Six, Play ping pong with Spin Galactic and Men's designers Bespoken and Number Lab from 6 to 9. Play Wii Fencing with US Olympic Medalist fencer Tim Morehouse and teammates, 6 to 7:30 On Seven, Come in and meet New York Knicks star, Amar'e Stoudemire from 8 to 9, he'll be signing copies of his book STAT.