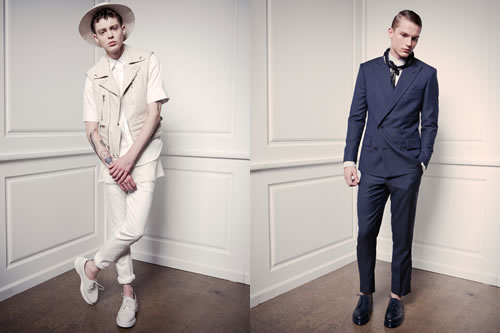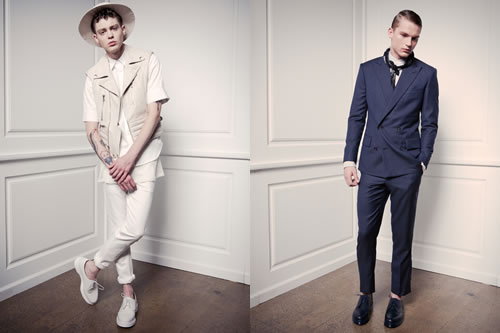 Earlier today, New York-based Public School presented their S/S '13 collection during an eventful Sunday at Mercedes-Benz Fashion Week here in NYC. The inspiration behind their latest lineup is "structure" as they looked to classic architectural forms to help frame the collection both historically and figuratively.
We examined the concept of "structure" and how it exists contextually within society.We were very interested how a delicate balance and network of relationships helped to form structure and provide a base in which all law and order was supported.
The result was a lineup that featured delicate tailoring and fabrics as a base for the strong solid form the designers had envisioned. To emphasize this concept, they built a set of 15 identical molded wall panels that start off white and gradually fade into a natural grain to demonstrate their interpretation of structure in an unbalanced symmetry. All-in-all, the presentation as well as the fine product was spectacular and extremely well-thought-out. More looks below.