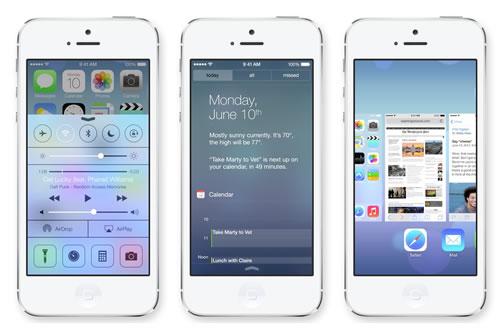 At this week's WWDC, Apple has unveiled the latest version of their mobile Operating System, iOS 7. It's the biggest overhaul to date and features a completely new design and hundreds of new features to boot. Some highlights include Control Center, AirDrop for iOS, and smarter multitasking. Everything looks different but the functionality is as you'll remember it. The overall design is beautiful and simpler than before.
When you pick something up for the first time and already know how to do the things you want to do, that's simplicity.
Well said, Apple. iOS 7 is available to developers starting today while a public release is expected in the fall.