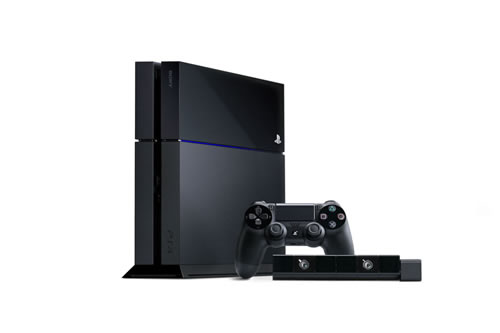 With the E3 Expo fully underway in sunny Los Angeles, one of the most highly anticipated announcements of the day was the official unveiling of Sony's PlayStation 4. It features powerful graphics and speed mixed with intelligent personalization and deeply integrated social capabilities that take advantage of the second-screen phenomenon. The games are said to be explosive and there's a strong lineup of PlayStation exclusives that will make this purchase decision even easier. Some titles already announced for the PS4 include Killzone: Shadow Fall, inFamous Second Son, Driveclub and Knack as well as partner titles Destiny, Diablo III, Deep Down and Watch Dogs.
Some standout features of the PS4 include the new DUALSHOCK 4 controller with touch pad, three-axis accelerometer and three-axis gyroscope, and rechargeable battery. There are also two high-sensitive cameras with 85-degree diagonal angle views for enhanced depth perception. The controller's connection powered via Bluetooth 2.1 + EDR while the system also features 802.11 b/g/n wireless network connectivity, Ethernet, and USB ports.
The Sony PlayStation 4 is due to release on December 31st but you can pre-order the console now through Amazon.