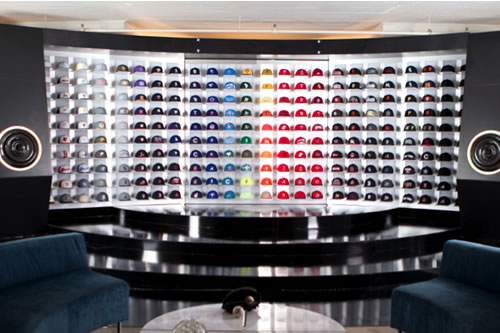 This post is sponsored by New Era, the official cap of the MLB, as they introduce their #WearYourAllegiance campaign.
Introducing the Wall of Allegiance, a jaw-dropping array of New Era baseball caps that are more than just pieces of headwear. When you put on a New Era cap, it sends a message: This is my team. This is my hood. This is my style. The video below features legendary DJ Clark Kent introducing Lane Carter to the Wall of Allegiance, and shows him how putting on for your city can transport you into a heightened reality. When he dons the caps, Lane warps in to visit friends and fellow cap obsessives like producer/DJ Lunice. With New Era being the official cap of the MLB, it's only right Dodgers Center Fielder Matt Kemp is featured in the video as well.
Follow the campaign #WearYourAllegiance on Facebook and Twitter.