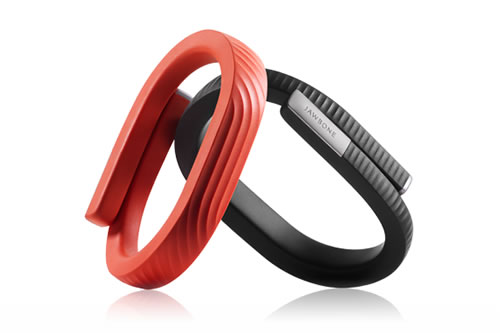 Jawbone has released the latest iteration of their UP line of activity-tracking wristbands. The Jawbone UP24 looks just like its predecessor but brings some enhanced features and a reworked app to match, making this fitness tracker worth checking out. The UP24 leverages Bluetooth Smart to sync data to the app in real-time, giving you feedback down to the second. This will be addicting for some, or should we say most. It tracks reading on your motion and sleep and you can add things like meals and mood, and delivers insights that keep you moving forward.
All data collected is brought to you via the UP app, which can send push notifications letting you know pretty much anything you want, even as simple as pinging you when you're close to hitting a goal. The UP 3.0 app brings a massive upgrade and delivers a ton of new features. One thing that stands out is "Today I Will" which leverages all the data its tracking by sending you mini-goals to give you an added boost. You can also add to the UP experience by connecting to other apps within UP. That means you can track your weight or map your bike rides and have that data seamlessly integrate into your UP feed, lifeline and trends.
The Jawbone UP24 costs $149.99 and is available in three different sizes — small, medium, and large – and in either a black or orange shell.