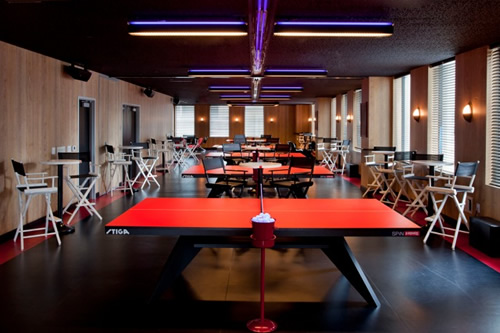 SPiN Standard Ping-Pong Table
The Standard has teamed up with STIGA to create a custom ping-pong table. The SPiN Standard Table combines the whimsical style of The Standard and the innovative craftsmanship we've consistently seen from STIGA. The details here are tremendous as it features a solid wood base with a custom "Standard Red" surface. A lone white centerline and removable net make it a bold addition to any home or office.
For those not familiar, The Standard's been infusing ping-pong into their culture for quite sometime. There are tables at each of the 5 hotels, and a full-service ping pong club at The Standard, Downtown LA in partnership with SPiN Galactic. The table will be available for purchase exclusively through The Standard Shop's online site, though pre-orders are already being taken.