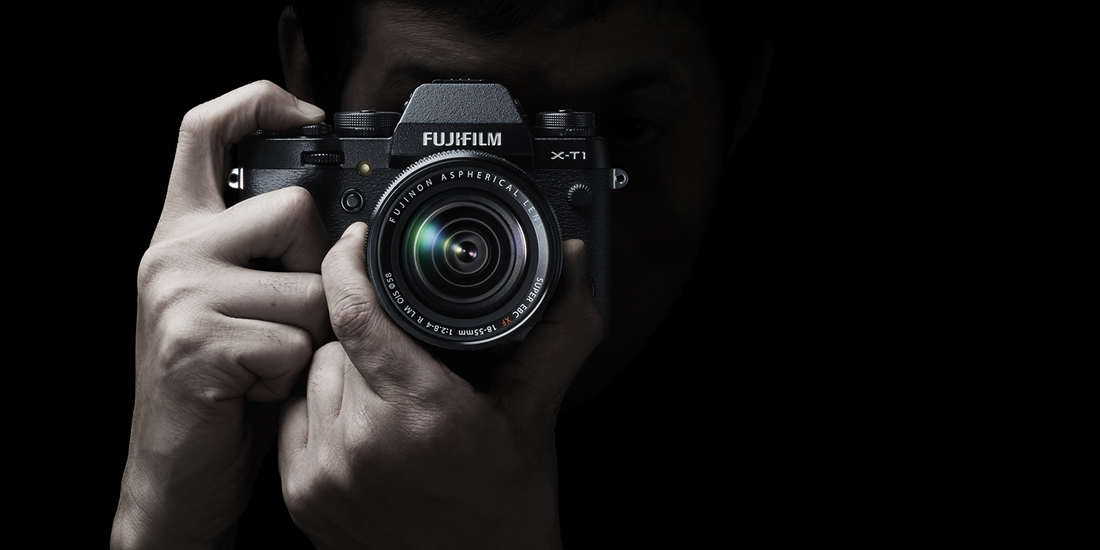 Fujifilm has unveiled the X-T1, the latest addition to the brand's X Series of cameras. The X-T1 has a compact SLR body that's ideal for shooters trying to step away from the heavier set DSLR systems that we're seen from Nikon, Canon, and others. Also, the styling's more retro and very reminiscent to Leica's old-school offerings. Take at cosmetic form and appeal and blend it with forward-thinking technology like Fujifilm's in-house X-Trans CMOS sensors.
The first DSLR style X-Series camera from Fujifilm will be directly competing with the Olympus OM-D but packing a larger APS-C sized 16.3-megapixel sensor and accepts Fujifilm's ever-expanding range of X-Mount lenses. The weather-resistant body is perfect for the outdoorsman as is the X-T1's ability to perform in temperatures as low as -10 degrees Celsius.
The X-T1's mirrorless viewfinder is a massive advancement as it doesn't use a pentaprism like conventional DSLR models and opts instead for an OLED electronic eye-level viewfinder with a refresh lag of just 0.005 seconds. That's one tenth the speed of conventional digital cameras and can play ball with fast-moving subjects or when panning. With a 2.36-million dot resolution, the OLED display is beyond detailed. Toss in the X-T1's built-in wi-fi capability and a Smartphone application for controlling the camera remotely, and you've got a camera that's made for the modern photographer.
The Fujifilm X-T1 will be available mid-to-late February and will retail at $1,299/£1,099/€1,300 for the body on its own or $1,699/£1,499/€1,800/ with the XF 18-55mm zoom kit lens.