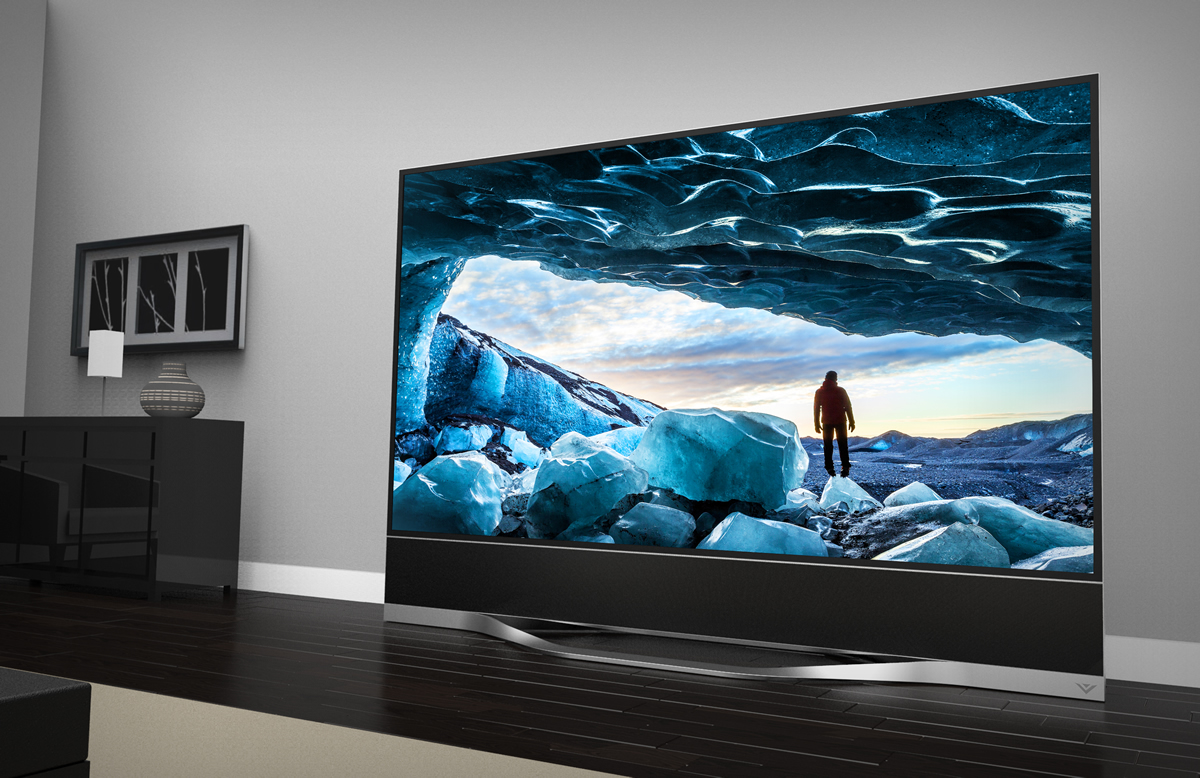 Introducing VIZIO's most advanced, highest performing TV collection to date, their Reference Series. With a 120-inch model being the flagship of their offering, the collection delivers Ultra-HD, enhanced motion and picture Processing, integrated 5.1 sound, a sleek design and powerful performance. We had a chance to experience VIZIO's modern wonder first-hand at CES and it left us in disbelief.
The Reference Series was built from the ground up, using everything at their disposal to create a real in-home cinematic experience. High Dynamic Range is combined with a powerful 800 nit bright backlight and 384 Active LED Zones for unprecedented contrast, Ultra-Color Spectrum with full support for true 10-bit color, and incredible Ultra HD picture performance with Spatial Scaling Engine for unmatched transformation of 1080p Full HD content.
VIZIO will be offering the Reference Series in both 65″ and 120″ screen sizes with pricing / release dates still to be announced.