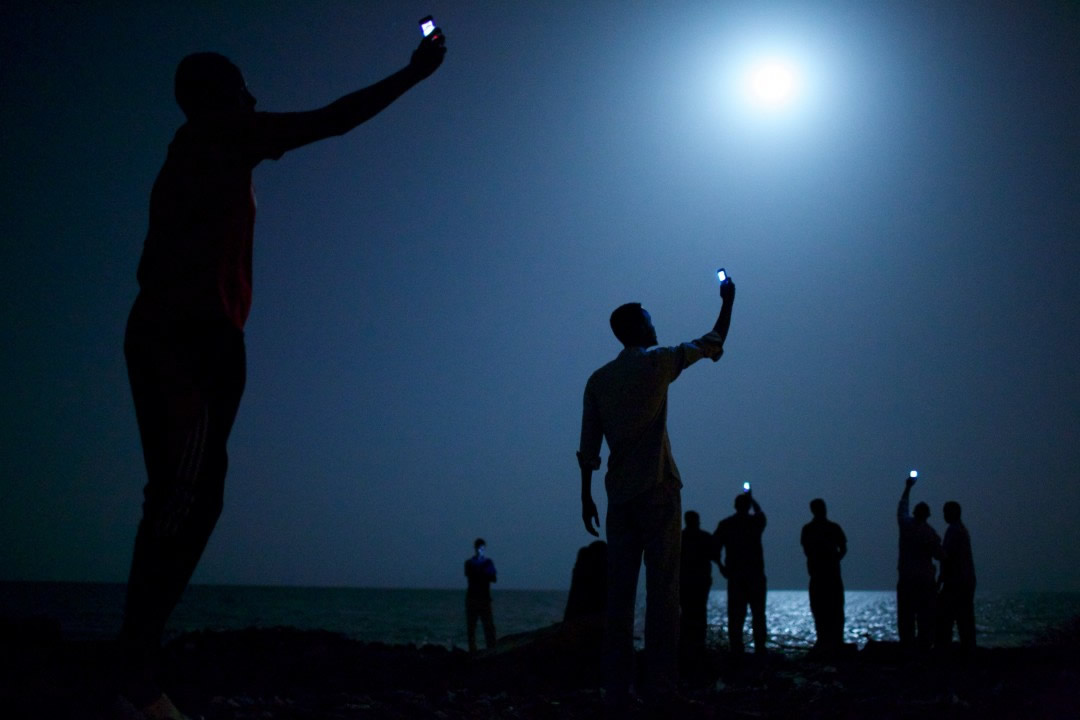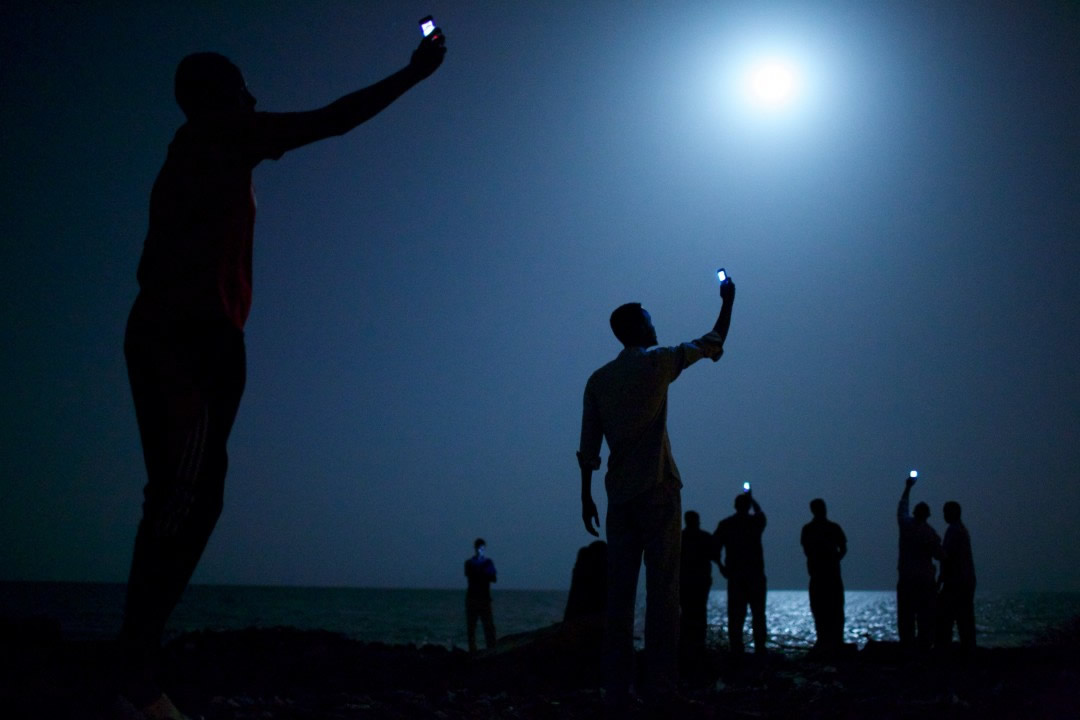 The winner of this year's World Press Photo of the Year is American photographer John Stanmeyer and the above shot he captured for National Geographic. He's produced more than 12 stories for the magazine over the last decade. From 1998 to 2008, John was a contract photographer for Time magazine, where he had the opportunity to photograph the war in Afghanistan, the fight for independence in East Timor, the fall of Suharto in Indonesia, and other significant world news events.
The 57th World Press Photo Contest saw over 90,000 entries from 132 countries. There are nine themed categories and this was the winner of the Contemporary Issues genre and the World Press Photo of the Year. It was captured at night via a Canon EOS 5D Mark III and shows African migrants on the shore of Djibouti city, raising their phones in an attempt to capture an inexpensive signal from neighboring Somalia—a tenuous link to relatives abroad. Djibouti is a common stop-off point for migrants in transit from such countries as Somalia, Ethiopia and Eritrea, seeking a better life in Europe and the Middle East.
For more info on the photo and the contest, head to World Press Photo.