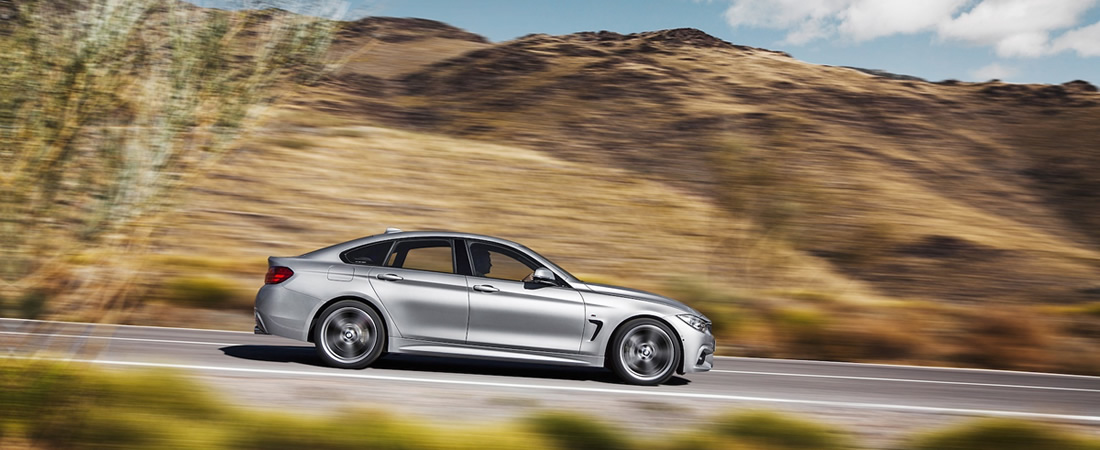 BMW has unveieled the 4 Series Gran Coupe, a welcomed addition to one of the company's newest model ranges. It blends the sleek and sporty look of the 4 series Coupe with the functionality that comes from have four doors and a spacious, flexible luggage compartment. The 4 Series GC has instantly become one of our favorite vehicles in BMW's lineup. The conceptual inspiration for the 4 Series GC comes from the 6 Series Gran Coupe and adds to the perfect balance of the body design and the sleek appearance of this car. It's constructed with the same length, width, wheelbase and track as the two-door version, while the roofline of the BMW 4 Series Gran Coupe is 4.4 inches longer and slopes gently to the rear of the vehicle. The silhouette is half an inch higher to offer more headroom and comfort for rear-seat passengers, and contributing to increased headroom at all seats and the overall feeling of interior spaciousness.
Under the hood, the 428i Gran Coupe will feature BMW's 240hp TwinPower Turbo 2.0-liter four-cylinder while the 435i Gran Coupe will be powered by the 300hp TwinPower Turbo 3.0-liter inline six. The 428i xDrive Gran Coupe will also be available at launch with BMW's all-wheel drive system. All versions are mated with the German automaker's 8-speed sport automatic transmission.
Prices in the US will start at a MSRP of $41,225 (including $925 destination & handling) for the 428i Gran Coupe. The 428i xDrive Gran Coupe will have an MSRP of $43,225, including destination & handling while the top-of-the-line 435i Gran Coupe will have an MSRP of $46,725, again, including destination & handling.
The BMW 4 Series Gran Coupe will make its world debut at the Geneva Motor Show in March 2014 and makes its US debut at the New York International Auto Show in April 2014.